Project Name:  COSF SIS Upgrade
Location: Denver Colorado
In 2018 GRD was contracted to evaluate an existing SIS system at the Anadarko Central Oil Stabilization Facility (COSF).
The client was experiencing reliability issues with the hardware and functionality issues with the software. In addition, the system was not supported internally and required costly outside support.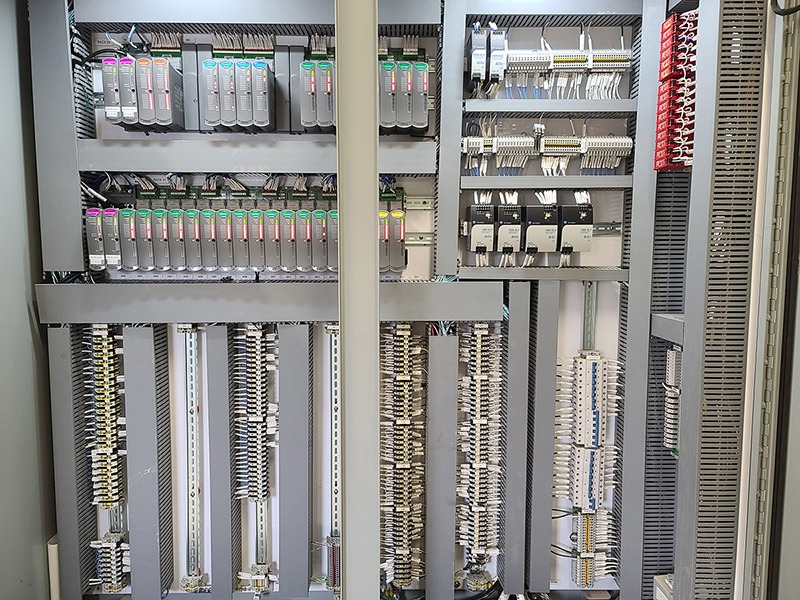 Roles and Responsibilities:
Conducted a field survey and identified multiple design issues that needed to be rectified.

Collaborated with Rockwell Automation to develop a system solution that addressed the client's concerns. The solution incorporated the following items:
New hardware-based on a redundant ControlLogix processor platform using the new 1715 redundant I/O.

Network upgrade using Allen Bradley Stratix switch technology.

Re-work of the network topology to provide full redundancy.

Use of the existing Studio 5000 software for all programming and maintenance.
Completed an inhouse system functionality testing of the network and I/O hardware.

Completed all wiring upgrades and network additions prior to the system shut down date.

Executed the change out of the old system and installed the new system in a 6-hour window with the facility back up to full production in 12 hours. The new ControlLogix system c/w the 1715 redundant I/O platform provides Anadarko with a fully functioning SIL 2 system with standardized software and hardware which can be serviced internally with in-house technicians.
Canadian Head Office - Calgary
Suite 801, 110 – 12 Avenue SW
Calgary AB, Canada
T2R 0G7
US Head Office - Denver, CO
Suite 600H, 1630 Welton Street
Denver, CO
80202
US Field Office - Gillette, WY
413 South Gillette Avenue
Gillette, WY
82716
Get in Touch Using our Contact Form Below
or call Now: